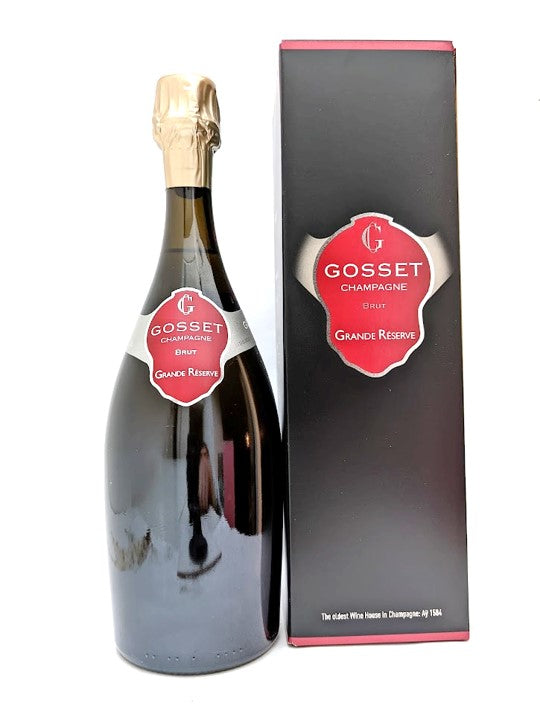 Founded in Ay in 1584 Champagne Gosset is the oldest wine house in Champagne. The Grande Réserve is the true signature of the House. Its style rests on Pinot Noir from Ay which gives the structure to the wine. Malolactic fermentation has been avoided to preserve the freshness and the elegance of the fruit and a long ageing in cellars will bring roundness and complexity.
This cuvée has a bright and golden colour. The nose is dominated by the freshness and the fruit. The Chardonnay brings finesse sustained by notes of yellow fruits such as peach and Mirabelle plum. On the palate, the wine is full-bodied and generous. The Pinot Noir of Ay gives its structure. Hawthorn and white flowers merge naturally. Acidity is expressed by citrus fruits. 
Enjoy 10% off when you order ANY 6 bottles or more.
&
Free delivery on all orders over £100.